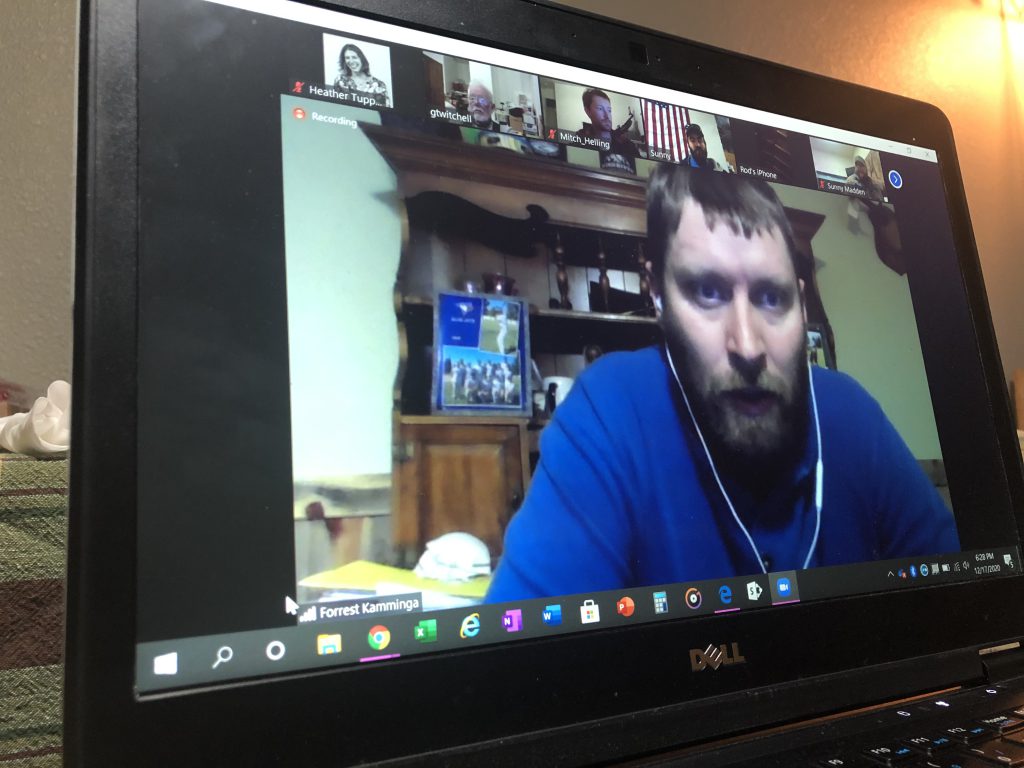 December 17, 2020
Our December meeting was held via Zoom. This enabled members from outside of Laramie to easily join in the conversation. We would like to continue offering this option going forward.
Avalanche Beacon Signs
This season we will have 4 signs on the Snowy Range. Two signs will go in at the main Y of Brooklyn Lake Rd and WY-130 and one above Albany Lodge. The fourth sign will go on 130 just after the Chain's End parking area. State Trails has one to go to the Sierra Madres. If any members ever find a sign not working, email us or send a Facebook message and we'll get on it.
State Trails Update
Forest's State Trails update: Trails Program Manager. Season started slow this year, but got 30"two nights ago (trail crew reported) and trail grooming started right up. WY-130 is all dry, no snow on it, not groomed. Quealy safety shelter is going in on Monday December 21st, Nelson Park goes in soon after. Staking of trails is occurring as there's enough snow to do so. All trail junction signs are up. Top of T-trail before the trees is pretty bare. South part of the forest(Mullen Fire): it was tough to get USFS to allow the State Trails in and replace permanent signs, but they've been at it for ~3 weeks via chained up trucks and snowmobiles, and to cut out roads/trails.
WSSA Updates
WSSA scholarship applications are coming up soon for those members that are attending post-secondary education. Otherwise no new update from WSSA. Reach out if you want details on WSSA scholarships, pretty easy money for education!
Fun Days in March in Cody, WY. Still trying to make Fun Days happen despite Covid-19. More details to follow.
ACSA (American Council of Snowmobile Assocations) calendars for $20. Can win up to $360,and then $500 goes back to the club that sold the winning calendar/raffle. Cameron will have some of these at the 3C Guiding shop for sale.
Next Meeting: January 21, Zoom info will be sent via email and posted on Facebook.